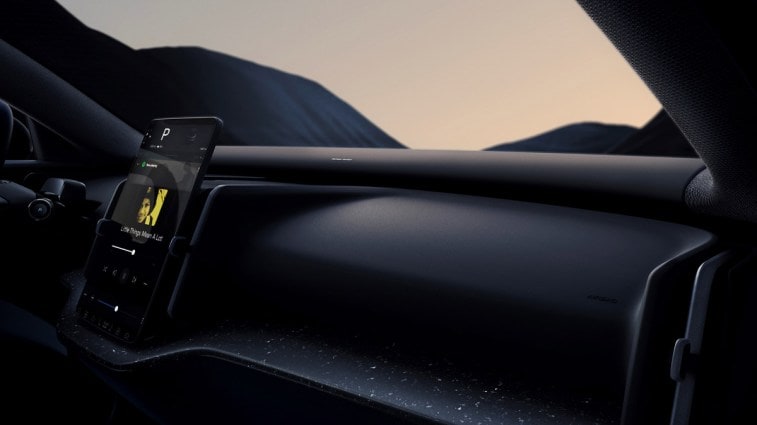 Volvo continues to tease out information on its forthcoming EX30, a new, all-electric SUV that will debut next week. The Swedish automaker has already stated that the EX30 will be its smallest SUV, that it will boast new levels of safety, and that it will go big on sustainability during its entire lifecycle.
Now Volvo is sharing a few other tidbits ahead of the June 7 unveiling, and it has saved some of the most intriguing bits for last.
The latest learnings about this small new electric SUV that will slot below the Volvo XC40 Recharge pertains to its interior and technology.
Unique Soundbar and Storage
One of the most intriguing aspects of the EX30 is that Volvo says it will feature a first-of-its-kind soundbar in a vehicle, similar to those used in homes below a TV. Here the concept is the same as a home soundbar: Reduce the speakers spread throughout the interior and thus their associated wiring and hardware. Instead, the EX30's soundbar will cluster the speakers into one component.
The soundbar sits below the windshield and appears to blend in with the top of the dash seamlessly. Volvo notes that it can be combined with a Harman Kardon audio system for premium sound. Placing the soundbar in one place in the vehicle frees up space throughout the cabin that would otherwise have speakers, such as in the doors.
That's not the only spot that will feature flexible storage. The EX30 has a center console with a sliding bin system that accommodates small items like sunglasses or larger ones like a bag or purse.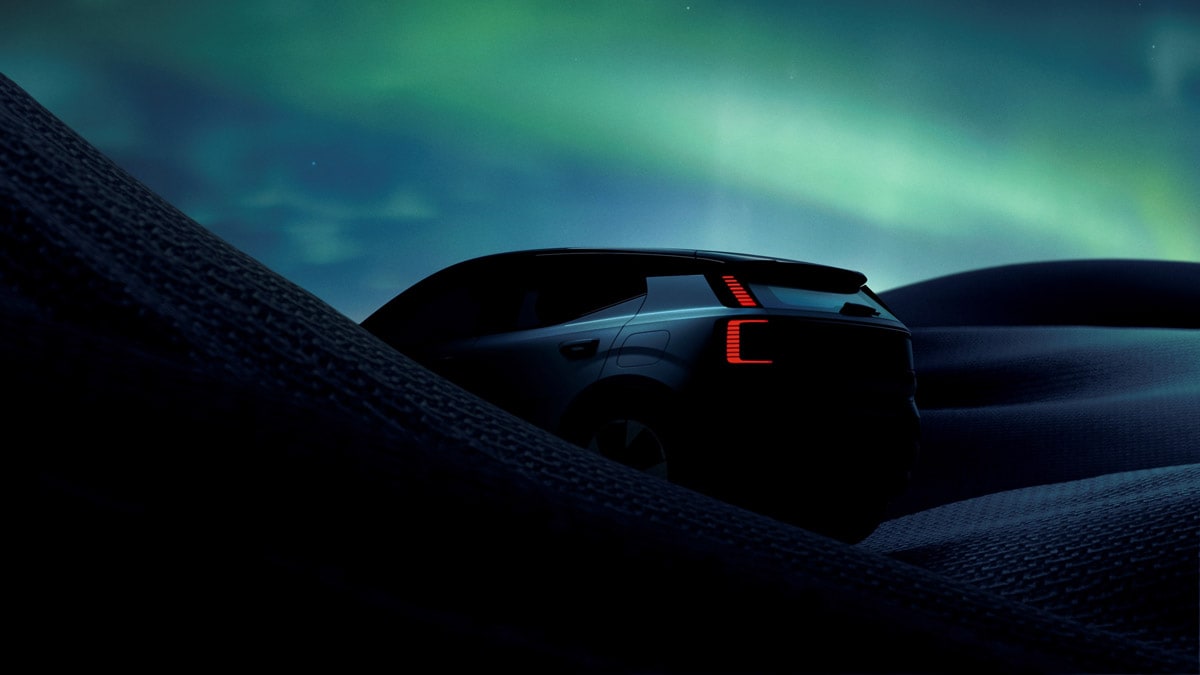 In the second row, that same center console between the front seats features a rear slide-out drawer for rear-seat passengers to use for storage of small items. And finally, the tailgate features what Volvo calls a "size guide — perfect when you're out to buy some flat-pack furniture and are unsure whether that new table will fit," the automaker says. And yes, we sense a Swedish connection between the automaker and Ikea.
On the tech front, Volvo says the EX30 will feature just one screen that resides in the center of the dashboard — a la the Tesla Model Y. Here it is a 12.3-inch vertically oriented display. Volvo says that in addition to having Google built-in technology and Google Assistant and Google Maps, the EX30 will be the first Volvo to get wireless Apple CarPlay.
Lastly, Volvo has revealed the EX30 comes with 5G connectivity "where available."
Still under wraps are powertrain details and what the EX30 looks like inside and out. We'll bring you the wider details about this subcompact electric SUV when the curtains are finally drawn next week.