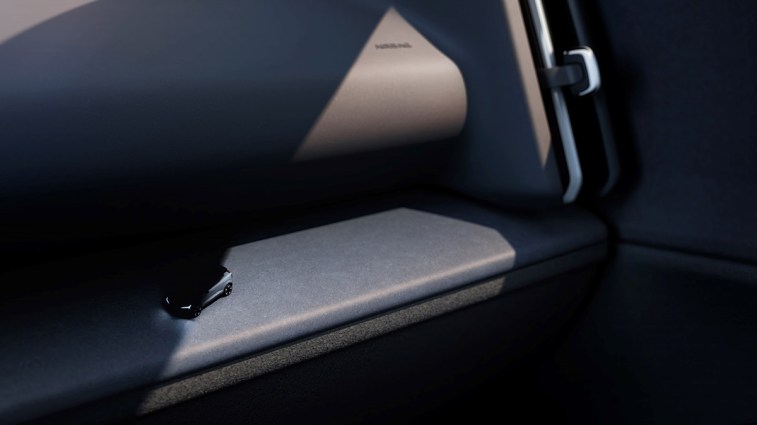 Volvo says its upcoming EX30 will be its smallest electric vehicle (EV) yet. Today, the Swedish automaker proclaims that the new model will also have the smallest carbon footprint of any Volvo to date.
As a quick recap, the EX30 will debut June 7 and is the latest model in the luxury automaker's pivot to electrification. It follows the recent introduction of its big brother, the 2024 Volvo EX90. Volvo is hardly alone in shifting its fleet to EVs. Still, its plans are particularly ambitious, with the automaker reportedly launching half a dozen electric cars by 2026 on its way to becoming fully electric by 2030. Volvo already sells two EVs in the XC40 Recharge and C40 Recharge SUVs.
Building up to its debut, Volvo has been teasing out information each week, including that the EX30 will feature a "new level" of safety.
Now Volvo reveals more about the EX30's green credentials, which go far beyond zero tailpipe emissions. In fact, Volvo says they start with the production of the car itself and extend even to suppliers of its components.
"Our new EX30 is a big step in the right direction for our sustainability ambitions," said Anders Kärrberg, Volvo's global head of sustainability. "By 2025, we aim to reduce our overall CO2 emissions per car by 40% from 2018 levels through a 50% reduction in overall tailpipe emissions and a 25% reduction in emissions from our operations, raw material sourcing, and supply chain — all on the way towards our ambition of being a climate neutral company by 2040."
Recycled and Renewable Materials
Volvo says the EX30 cut its CO2 footprint by 25% compared to the XC40 and C40 in several ways, starting with the fact that it's a smaller, city-centric vehicle. Aluminum and steel production are big contributors to CO2, Volvo points out, and by nature of its size, the EX30 uses less of each. "This is where we and you as a customer can make a big difference," Volvo says.
And for the steel and aluminum that will be used in the EX30, a good part of it is from recycled material — 25% of the aluminum and 17% of the steel, Volvo estimates.
Like other automakers, Volvo is also looking inward for where it can use sustainable materials in its vehicles. It estimates about 17% of all the plastics in the car, from the cabin to the bumpers, are recycled. Volvo says the EX30's interior will also feature a wide array of recycled and renewable materials for components like the seats, dashboard, and doors. Those include waste byproducts in denim production, for example.
How It's Made
Finally, there's the production of the car itself. "The Volvo EX30 will be built in a factory powered by high levels of climate-neutral energy, including 100% climate-neutral electricity," Volvo says.
"As for the supply chain, we've worked with our Tier 1 suppliers for this car, and 95% of them have committed to 100% renewable energy in their production by 2025 — and many are already there. This reflects our ambition to not just reduce emissions in our own operations but also encourage partners in our wider supply chain to do so."
Volvo also notes that it is focused on tracing where battery materials such as lithium and graphite are sourced.
The EX30's life has yet to begin, but Volvo is already looking far ahead into its future, saying that at the end of its life, this model is "designed to be recovered to 95%."