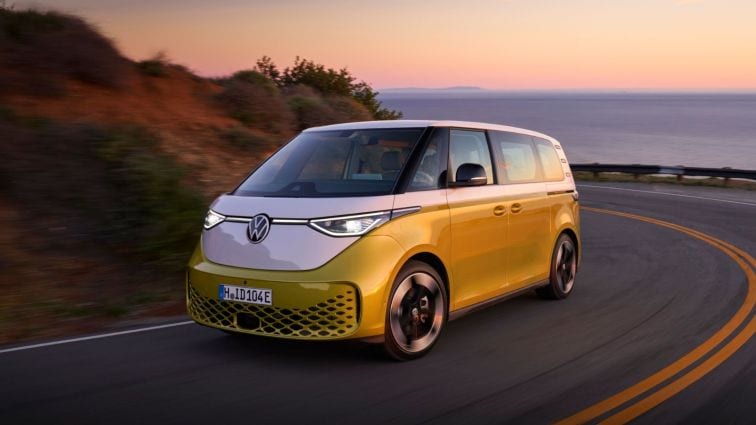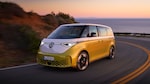 The spiritual successor to the classic love bus will finally appear in the United States next month. Volkswagen has confirmed the U.S.-bound version of its
ID. Buzz
electric van will debut on June 2.
Volkswagen will use the occasion to "celebrate the first ever International Volkswagen Bus Day. Paying homage to a global automotive icon." The Buzz will appear in Huntington Beach, California, (of course) at a Cars and Coffee event dedicated to the history of the Volkswagen Type 2 that inspired it.
The date confirms a rumor reported in March.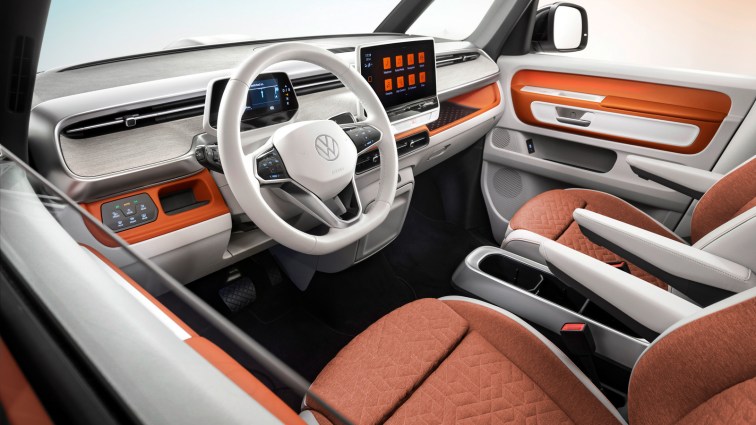 The original was in continuous production, at least somewhere in the world, from 1949 until 2013. It became an icon of 1960s counterculture and was a character voiced by George Carlin in Disney Pixar's animated movie "Cars."
The rebirth will be an electric vehicle (EV), sharing its platform with the ID.4 electric SUV.
VW promises, "Its short overhangs, spacious interior, and available two-tone color palette pay homage to the past, while the high-tech interior, progressive design features, and EV technology marks it clearly as a vehicle of the future."
We're reserving judgment until we know the price. Part of the charm of the original was its affordable nature.
The ID. Buzz is already on sale in Europe in 2-row and cargo van versions. The U.S. will get a 3-row, longer-wheelbase version instead.