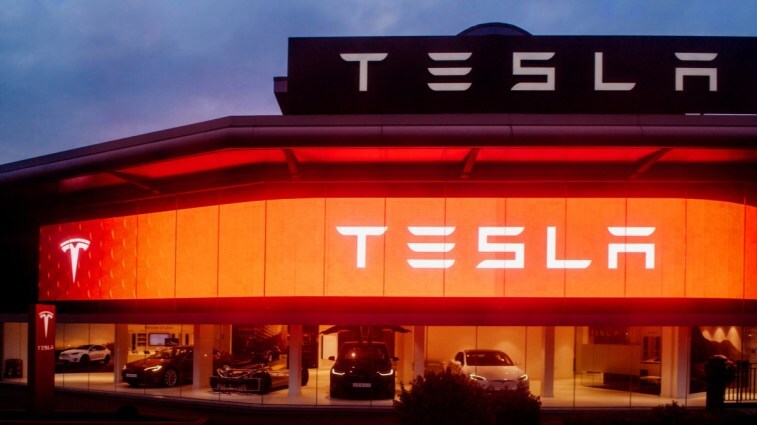 Tesla's public image is changing rapidly, even though the company's products have hardly changed. The EV builder plummeted 50 spots in a survey intended to gauge the reputation of America's 100 most visible brands.
The survey has a simple methodology.
Researchers from the news organization Axios and the pollster Harris ask Americans which two companies "stand out as having the best reputation today and which two have the worst." They compile the answers into a list of the 100 companies with the most public visibility, ranked from 1 to 100 based on perception.
Tesla fell from 12th in last year's ranking to 62nd this year. Its 50-place fall was the largest in the survey.
Among automakers, Toyota had the most favorable reputation. It placed sixth behind beloved brands like outdoor apparel maker Patagonia and grocer Trader Joe's.
Automakers in the Top 100:
6. Toyota
13. Honda
16. Subaru
24. BMW
32. Ford
34. General Motors
56. Volkswagen
62. Tesla
67. Chrysler (Stellantis)
Tesla's Drop May Not Be About Tesla
Tesla's products have changed little in the past year. But there may be clues to the reputation drop in deeper results. Researchers asked more than 16,000 respondents to rate their choices on nine aspects of their reputation. They rank each aspect as excellent, very good, good, fair, poor, or very poor.
Tesla scored "good" or better in most categories, including the quality of its products or services. But it earned just "fair" scores on character, trust, and citizenship – all of which scored higher in prior years.
The company's own actions may have driven some of that drop. Tesla angered some existing owners with major price drops this year.
But it may have more to do with CEO Elon Musk than with anything the company has done. The company has suffered similar reputation hits in other public-approval surveys since Musk bought the social media network Twitter.
The company retains the most loyal following in the automotive industry, other studies have shown. Tesla's public reputation is suffering even as sales stay strong.
Researcher Sara Fischer told the Axios Today podcast, "I definitely think it has to do with its founder Elon Musk's takeover of Twitter." She notes that Musk sold off Tesla stock to fund the Twitter purchase, and "he's been charged by shareholders" with "a sort of neglect of the company."
Also, she notes, other automakers have begun selling electric vehicles. "As a result, I don't think Tesla is this shiny new object there."
Ford jumped nine spots to land in 32nd place despite having to recall more cars than any other automaker last year.
Cox Enterprises, which owns the parent company of Kelley Blue Book, also owns Axios Media Inc.