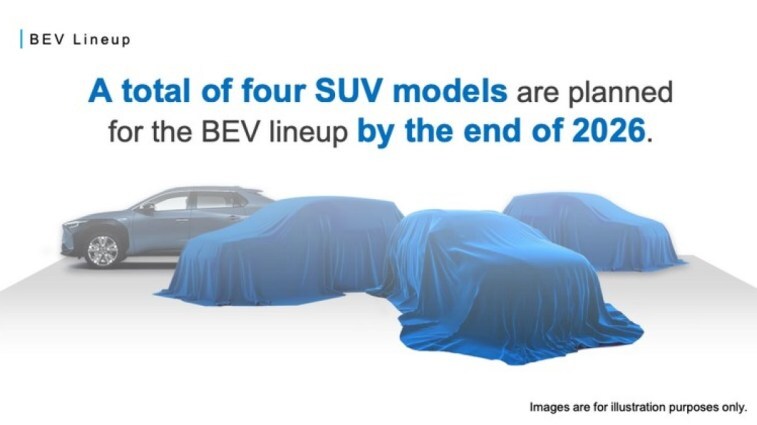 Subaru has gotten off to a slow start in the electric car race. But the company may catch up quickly.
At an investor call to discuss last quarter's financial performance, Subaru Executive Vice President Atsushi Osaki casually dropped huge news. He said the company plans to release three new electric vehicles (EVs) within just three years. All three will be SUVs.
He didn't clarify whether the EVs would replace, or be sold alongside, existing models.
Subaru's entire lineup is just nine vehicles. That's being generous, as the BRZ and WRX performance cars are both intentionally low-volume sellers. Three SUVs – the Crosstrek, Forester, and Outback – make up the bulk of the company's sales.
Osaki didn't say whether the planned models would be sized like those three, but that approach would make the most sense. All three are already built on a common platform.
Subaru's first foray into EVs hasn't gone as well as it had hoped. The company brought out its Solterra electric crossover in partnership with Toyota. Toyota sells the vehicle as the bZ4X. The differences between the two are subtle and mainly a matter of styling.
But it has sold poorly and been marred by a pair of embarrassing recalls over loose wheels.
But Subaru has some of the most loyal buyers in the industry. Its outdoorsy image likely attracts buyers who might be eager to go electric.