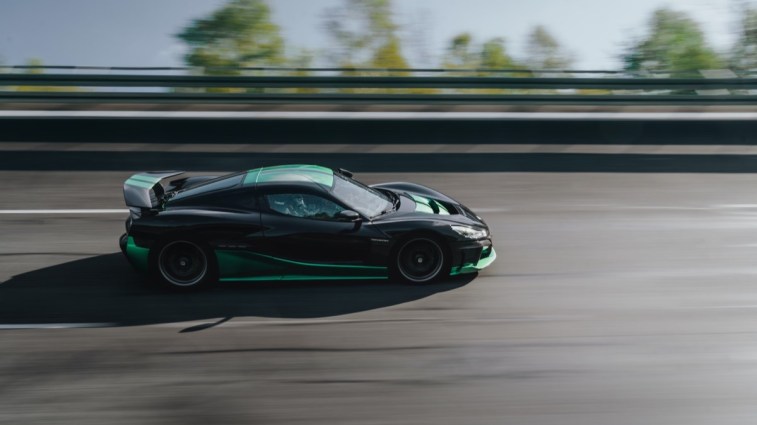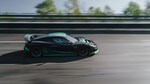 Zero to 60 in 3.2 seconds is fast. Just two decades ago, a time of 3.3 seconds made the Ferrari Enzo the quickest car you could buy.
The Rimac Nevera, in testing in Germany last month, did not go 0-60 mph in 3.2 seconds.
It went from zero to 100 mph in 3.2 seconds.
The $2.2 million electric hypercar set 23 speed records in a single day.
What Is the Rimac Nevera?
Rimac (pronounce it "ree-mutts") is a Croatian car manufacturer that builds exotic electric cars. It's the passion project of Mate Rimac, who has designed electric vehicle (EV) components for other automakers, including Hyundai, Kia, and Porsche.
Related: The Ten Fastest Electric Cars (that you stand a chance of actually affording)
But Rimac also builds its own cars — extremely low-volume exotics that chase records.
The Nevera is the latest of them. It's difficult to keep track of its specifications because the company regularly tweaks them in pursuit of seemingly impossible feats. But the Nevera boasts at least 1,914 horsepower from four electric motors — one per wheel.
Electric cars are heavy because batteries are heavy. But, by building the entire body from lightweight carbon fiber, the company has reportedly kept the weight under 4,800 pounds (very heavy for an exotic car but light for something with that much battery).
The EPA has certified the car for 287 miles of range between charging sessions. But no one knows how far it can travel if driven to its absolute performance limit. Many gas-powered hypercars have surprisingly short ranges at high speed.
The company says it can build them at a rate of one per week.
It uses facial recognition technology instead of a key. So yes, if you have the spare $2.2 million it takes to order one, it will only start for you.
And Those Records?
We'll just list the claims in imperial numbers, but the company also ran a series of tests in metric. Rimac says they've been certified by Racelogic and Dewesoft — two companies that provide instrumentation for car testing.
Among the claims:
0-60: 1.74 seconds
0-100: 3.21 seconds
0-120: 4.19 seconds
0-130: 4.74 seconds
0-200: 10.86 seconds
0-250: 21.86 seconds
60-130: 2.99 seconds
0-249-0: 29.93 seconds
1/8 mile: 5.44 seconds
1/4 mile: 8.25 seconds
1/2 mile: 12.82 seconds
Standing mile: 20.59 seconds
62-0: 95 feet
The car ran on Michelin Pilot Sport Cup 2 R tires, the same set found on the Chevrolet Corvette Z06 with the Z07 track package.
It's hard to draw meaningful comparisons for these numbers.
Formula One racing teams keep their cars' specifications close to the vest, but HotCars claims that the 2015 Red Bull RB11 could run from 0-60 mph in 1.7 seconds. So the Nevera is about as quick as an F1 car but weighs more than three of them put together. It also seats two, so you could keep up with Lewis Hamilton while your buddy filmed him from the passenger's seat.
Car and Driver managed a 13-second quarter mile in a 400-horsepower 2023 Nissan Z. That's nearly 5 seconds slower than the Nevera.
The Fox News website notes that the Nevera's half-mile time is "about as quick as it would cover the distance in a free fall."
Want one? Rimac says the Nevera "is limited to 150 examples, and it is currently being built on the outskirts of Zagreb, with deliveries ongoing to customers all over the world."