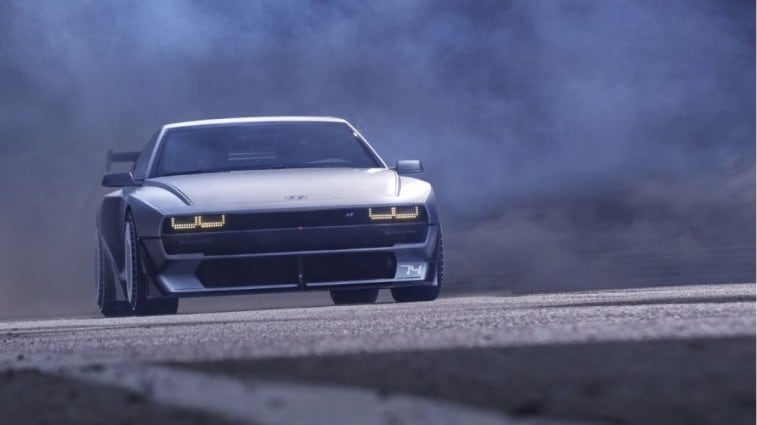 Every year, automakers build a few dozen concept cars that inspire the press and the car-loving public with their visions of design direction for new cars. And every year, most of them fade into obscurity.
But, once in a while, one lights millions of imaginations on fire.
Last year, Hyundai showed off a concept car that got the press buzzing. It was everything good about 1970s car design with a powertrain straight out of an alternate universe future.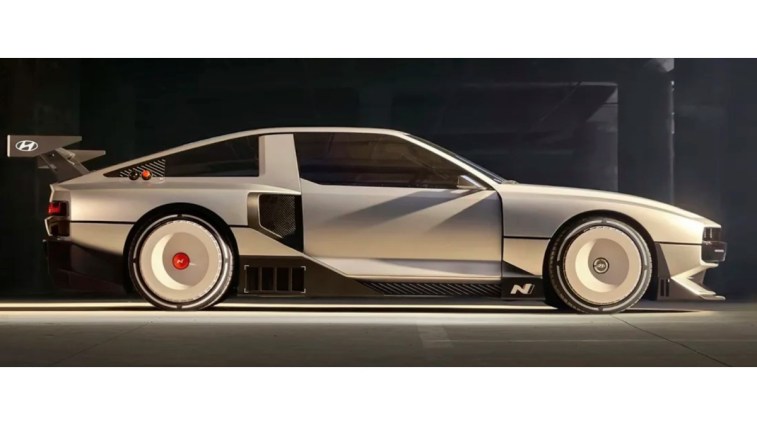 Called the N Vision 74, it took design cues from another concept car that never saw production. The 1974 Hyundai Pony Coupe concept was an aggressive wedge of a car. That car was penned by famed Italian car designer Giorgetto Giugiaro (say it, it's fun), the mind behind the DMC DeLorean.
Now, a report in Korea's Money Today says the N Vision 74 is headed for production.
The recent concept car took the best of the old Pony Coupe design and turned the dial to 11, with boxy retro-wedge lines, massive vents, and hundreds of tiny square lights like pixels in an arcade game that swallowed a lot of quarters in the Reagan years.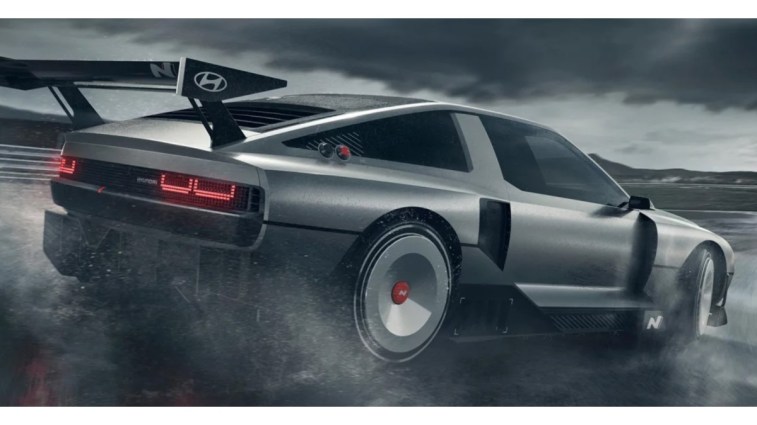 The N Vision 74 concept used a combination of electric batteries and a hydrogen fuel cell for power. That approach is unlikely in a production car. Automakers sell hydrogen-powered vehicles in 2023, like the Toyota Mirai and Hyundai's own Nexo. But they are limited to sale in California, where almost all of America's hydrogen refueling stations are located.
A production version seems more likely as a pure electric car. The look is radical and unlike anything else for sale in 2023. But Hyundai's other electric vehicles are each extreme expressions of a design trend as well, like the swoopy Ioniq 6 and boxy, '80s-inspired Ioniq 5.
The N Vision 74 may not look much like those cars. But those cars don't look much like each other. It would fit right in on the delightful Island of Misfit Toys that is the electric section of a Hyundai dealership today.
Korean press reports say Hyundai will formally announce the car on May 27.