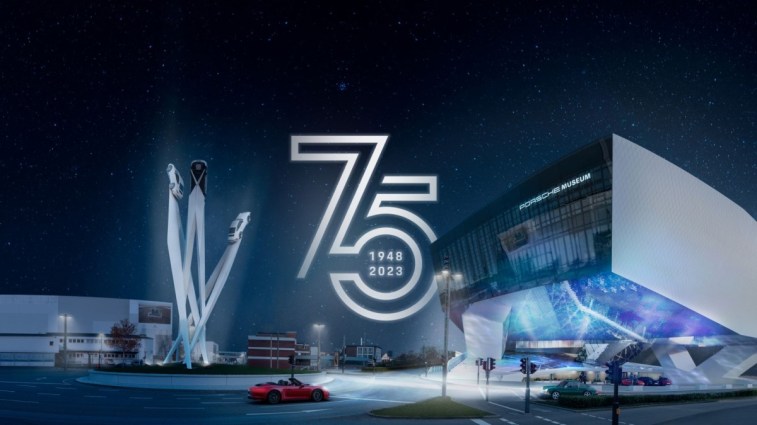 Porsche considers June 8, 1948, the birth date of the modern sports car.
That's the day the company received the general operating permit enabling it to sell the classic Porsche 356, its first production automobile. Automakers had built cars for speed before. But many mark the 356 as the first true modern sports car, with its light weight, emphasis on sporty handling, and the launch of the curvaceous style that still defines the Porsche design today.
Seventy-five years later, Porsche says, it will "offer a look forward to its vision of the sports car of the future."
We don't know precisely what that means. It will come as part of a 75th anniversary celebration held at the Porsche Museum in Zuffenhausen on June 8. Porsche will also livestream the party.
Several automotive press outlets have speculated that the event will culminate in the reveal of an all-electric Porsche Boxster. That would make sense. Porsche has long made clear that it is planning an electric vehicle (EV) version of its 718 Cayman and Boxster platform. Observers have seen something similar testing on Germany's famed Nürburgring circuit in recent months.
But we'd also note that Porsche has used the term "vision" in the name of several concept cars in recent years. And a simple redesign of an existing model isn't much of a 75th anniversary celebration.
Whatever vision is coming, it likely won't be an electric 911. Porsche has announced plans to go carbon-neutral by 2030 but said an electric 911 is not in the plans.