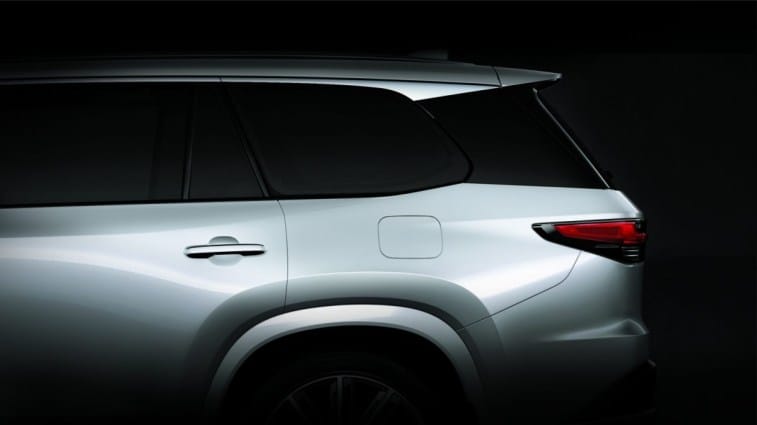 The
Lexus RX
is the best-selling luxury vehicle in America and has been for more than a decade. It offers a whisper-quiet ride in a cocoon of soft surfaces and high-tech entertainment, with curvy good looks and lots of interior customization options.
But two rows of seating mean it's not right for some buyers. Lexus knows that some growing families love the RX's striking balance but need more seating. They don't need the burly bulk of a full-size LX or off-road-oriented GX.
But they do need more seats.
For them, Lexus will introduce a new model soon. The 2024 Lexus TX is intended to carry the smooth-riding spirit of the hot-selling RX into three rows. It will likely keep the car-like unibody frame of the RX to distinguish it from the truck-like body-on-frame ruggedness of the other Lexus 3-row SUVs. The Lexus Texas (OK, it's not called that, but you know everyone is going to call it that) will be a comfortable highway cruiser.
Toyota did much the same earlier this year, stretching its popular Highlander SUV into a Grand Highlander with more substantial space for third-row passengers. Lexus offered a teaser photo today, hinting that TX will essentially follow suit.
It shows the stretched rear of the SUV, with a thick black D-pillar for a floating roof look. The rear fenders are body color, lacking the black cladding that suggests off-road intentions. Otherwise, there isn't much to note from the photo.
But that's primarily the point. The TX meets an obvious need. There's no reason to overcomplicate it.
We expect this to be the first of several teasers, with a full reveal likely later this month.