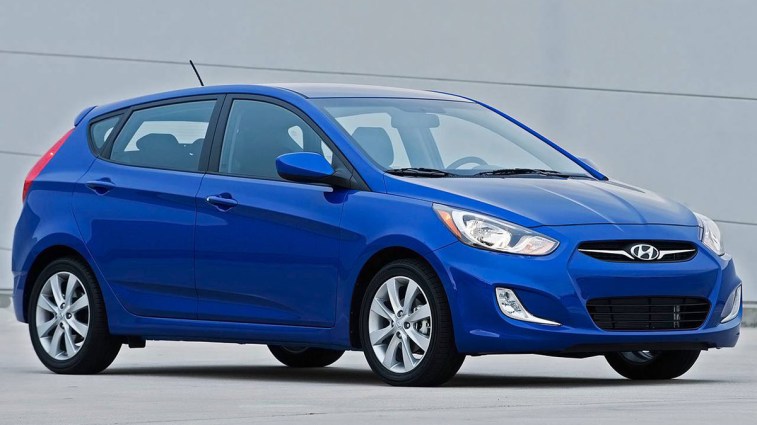 Hyundai and Kia have agreed to provide more than $200 million in benefits to owners of certain vehicles prone to theft. The agreement comes in response to a class-action lawsuit.
The agreement "will provide cash compensation for customers who incurred theft-related vehicle losses or damage not covered by insurance, in addition to reimbursement for insurance deductibles, increased insurance premiums, and other theft-related losses," Kia explains.
A Social-Media-Driven Crime Wave
Hyundai and Kia are both under the umbrella of South Korea's Hyundai Motor Group. The two companies share parts for many vehicles.
In 2021, social media videos showed how to steal certain older Hyundai and Kia vehicles. Thieves could start them with just a screwdriver and a USB cable. The cars lacked an engine immobilizer — an anti-theft device common to most modern cars.
More expensive trims from both brands tend to have the part. But base models from before 2021 often don't.
The videos fed a nationwide theft wave. A 2022 insurance industry report showed that loss claims for 2015-2019 Hyundai and Kia models were nearly twice as common as claims for vehicles made by any other manufacturer.
The problem spread so quickly that some insurance companies began declining coverage on specific models in some states because the theft risk was high enough to throw off actuarial calculations.
Software Updates, Steering Wheel Locks
Both companies introduced free software updates as a workaround for the lack of an immobilizer. The updates are free and take less than an hour to complete. Some dealerships can even perform the work in your driveway with teams of field technicians.
Once the software is installed, a car locked with a key fob can only be restarted with the key fob present.
But a recent report by the Associated Press showed that thefts have continued to grow even after the updates were announced. That's likely happening because many owners haven't signed up for the fix.
Both companies have also given out free steering wheel locks to owners. Hyundai has worked with AAA insurers to offer insurance coverage for owners who can't find it elsewhere.
The Proposed Settlement
Lawyers for the owner's group say the settlement provides up to $145 million in compensation for owners of stolen cars. That includes reimbursement for "total loss of vehicles up to $6,125, damage to vehicle and personal property up to $3,375, insurance-related expenses and other related expenses including car rental, taxi costs, ride share costs, or public transit payments not otherwise covered by insurance."
Owners can also seek reimbursement for tickets incurred from speed cameras or red light cameras while thieves were driving their stolen vehicles.
A small number of cars can't accept the software update. For those owners, the settlement includes "reimbursement of up to $300 for the installation of a glass breakage alarm or anti-theft system, purchase of a steering wheel lock, or other aftermarket modifications designed to deter or prevent theft."
Hyundai adds, "As part of this settlement, the software upgrade will be automatically installed in conjunction with any service or maintenance appointment that brings the owner of an eligible vehicle into the dealership."