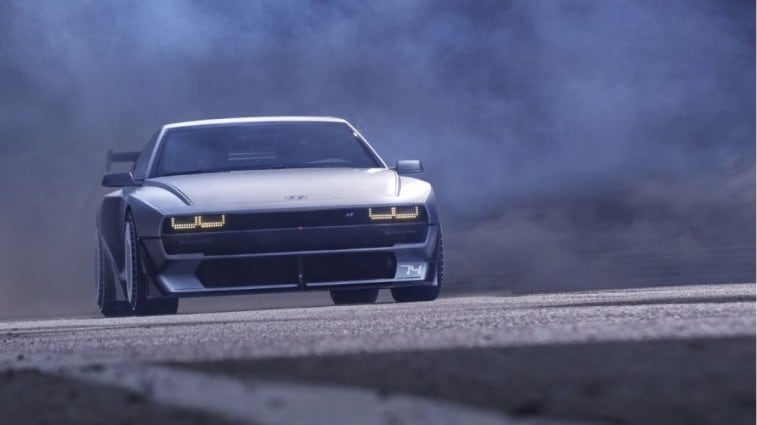 Hyundai has no plans to build a production version of the retro-inspired N Vision 74 concept car that sparked a million internet forum speculations.
The company got the press buzzing last year with a sport coupe that updated late-1970s styling with modern technology. The N Vision 74 concept used a combination of electric batteries and a hydrogen fuel cell for power. It appeared alongside production models at an N-Day event meant to showcase Hyundai's high-performance models.
Last week, Korean outlet Money Today reported that Hyundai planned to produce a version of the car. It would appear, the website said, at a special Pony Day event soon.
But Hyundai has since quashed the rumors.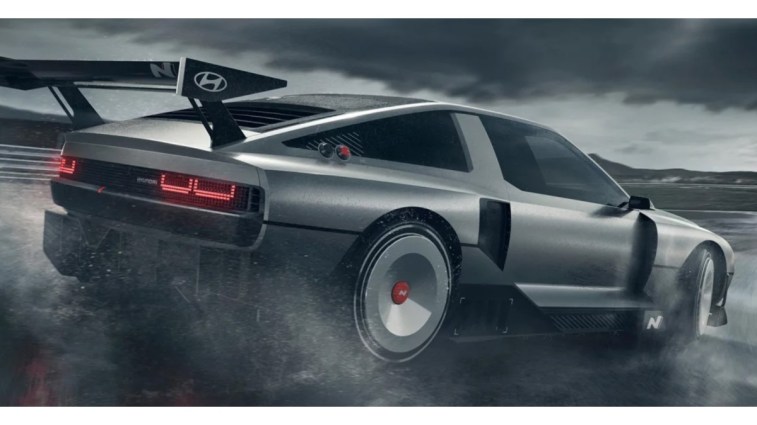 Hyundai spokesperson Derek Joyce told Carscoops, "We currently have no plan to put the model into commercial production." Korean press outlet Wikitree further reports (translated) that "There is no plan to mass-produce the Pony Coupe, and there is no Pony Day event planned."
The company does plan to rebuild the 1970s Pony Coupe Concept car that inspired the design. But, CarScoops says, "The car is intended only as a trip down memory lane for the brand, and it will not spawn a new model either."
We hope the internet buzz triggered by the N Vision 74 encourages Hyundai to continue taking design risks. Its recent electric designs, like the curvaceous Ioniq 6 and boxy, '80s-inspired Ioniq 5, have more personality than many modern designs. The N Vision 74 rumor seemed outlandish from the start. But many believed it because the company has shown a willingness to push its designs in new directions.
We're sad to see the rumors die. But, if nothing else, the excitement over a wedge-like sport coupe with retro lines should encourage Hyundai designers to keep exploring their weirdest ideas.