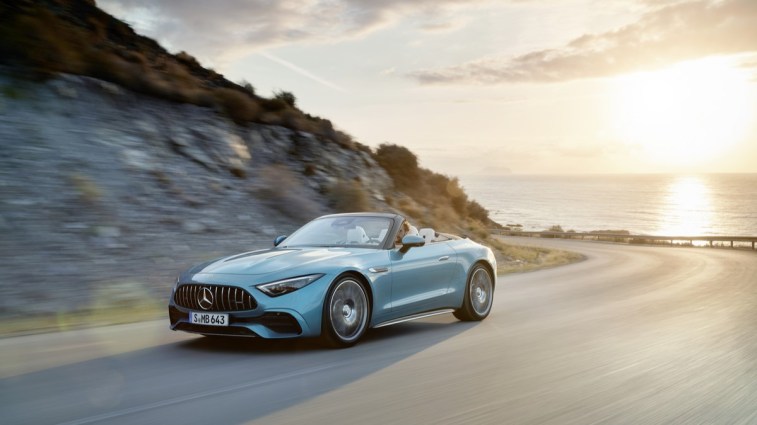 Open-top luxury roadsters that exist for beauty's sake have never been common. But they've never seemed as rare as they do today, with automakers focused on building profitable SUVs.
That makes the Mercedes-AMG SL seem precious, but Mercedes will make it slightly more accessible soon. The company this week announced that a 4-cylinder model with a lower price tag will come to the U.S. this year.
The SL 43 will start at $109,900, plus a $1,150 destination fee. That's well under the $137,400 starting price of the V8-equipped SL 55 and the $178,100 price tag for the top-of-the-line SL 63.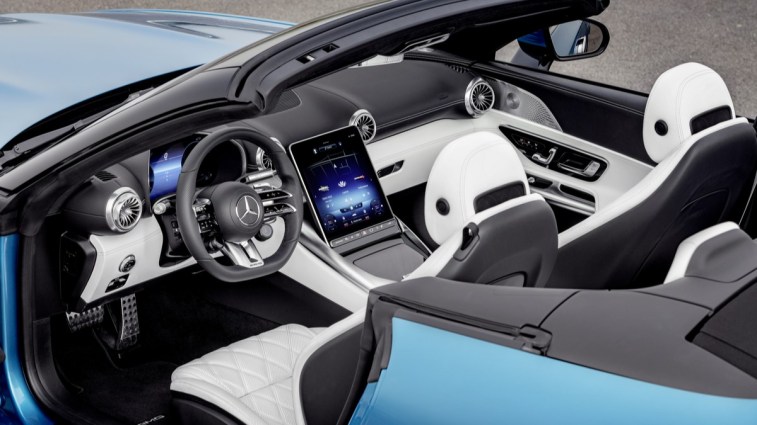 The SL 43 is powered by a 2.0-liter turbocharged 4-cylinder engine making 375 horsepower and 354 lb-ft of torque. That's 94 less horsepower than the V8-powered SL 55. It comes with a multi-clutch 9-speed automatic transmission with what Mercedes calls "elaborately calibrated software."
The combination is good for a 0-60 mph sprint of 4.8 seconds and an electronically limited top speed of 170 mph. An optional AMG Ride Control suspension with adaptive dampers should help keep it precise in the corners.
The SL 43 comes exclusively in rear-wheel drive (RWD). Other SL models come only with all-wheel drive.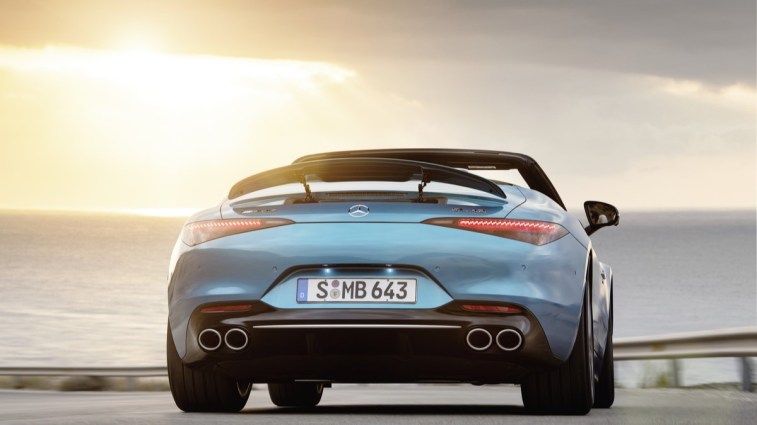 It gets minor tweaks to both bumpers and round exhaust tips (the SL 55 gets rhomboid ones) to differentiate it to discerning observers.
We can't say for sure until we get some time behind the wheel. But the combination of lower weight from a half-size engine, RWD dynamics, and the optional active suspension could make this the best-handling model of the SL. With its small size, luxurious cabin, and lively handling, it has the potential to be a high-end Miata for the luxury classes.